LOUISVILLE, Ky. (WDRB) — Nearly two weeks since Facebook shut down dozens of legal pages that allow people to find CBD oil from industrial hemp, some of those who sell the oil are fighting back.
Patrick Dunegan, a CBD retailer, said the oil is a game-changer.
"It helps me with my anxiety," Dunegan said. "You just put a couple of drops under your tongue in the morning."
In fact, he said it not only changed the game, it changed his life. So Dunegan started selling and promoting the product on Facebook.
But before he could get his cut, Facebook shut his page down and hurt business for him and other CBD retailers.
"And (Facebook hasn't) responded to my requests to put it back up," Dunegan said.
So far, the only thing Dunegan has received from Facebook is a message saying, "Your page has been unpublished."
"I sent Facebook a message every day with no response whatsoever," he said. "It's just an auto response."
After several days and several dead ends, Dunegan and other CBD retailers took their concerns to Frankfort.
"We are proud of the 2018 Farm Bill that was passed last month and signed by President Trump, includes language that legalizes industrial hemp," Kentucky Commissioner of Agriculture Ryan Quarles said.
Hemp is a type of cannabis plant that contains the chemical CBD. And a lot of people believe it has medicinal powers.
"CBD is a product that appears to be helping people suffering from epilepsy, seizures (and) joint pain," Quarles said.
It doesn't make you high like marijuana, but CBD is creating a buzz, and that's why Quarles sent a letter to Facebook CEO Mark Zuckerberg explaining the Farm Bill.
"I also talked about different ways that our producers are utilizing Facebook to help sell and promote their legal products," Quarles said.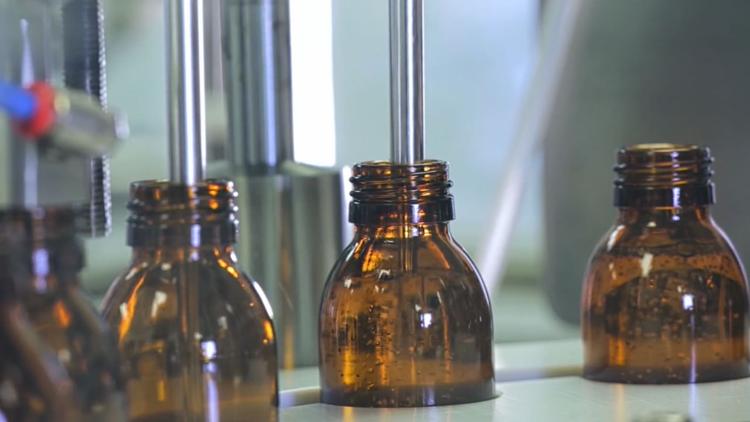 Dunegan's main page is still on lockdown, but he has started another group until the issue is resolved.
 "It is a product that we believe in, and it's a business that we believe in," he said.
Facebook has yet to respond to a request for comment.
Copyright 2019 WDRB Media. All Rights Reserved.
https://i1.wp.com/elocure.com/wp-content/uploads/2019/01/5c37e3c106091.image.jpg?fit=1120%2C630
630
1120
Steve
https://elocure.com/wp-content/uploads/2018/01/cbd-oil-Cannabinoid-buy.png
Steve
2019-01-11 15:55:17
2019-01-11 15:55:17
Quarles fighting to restore Kentucky's CBD oil sellers' pages on Facebook | News