Natural Elements of NC is Catawba County's first CBD (cannabidiol) store and will host its grand opening on Jan. 19.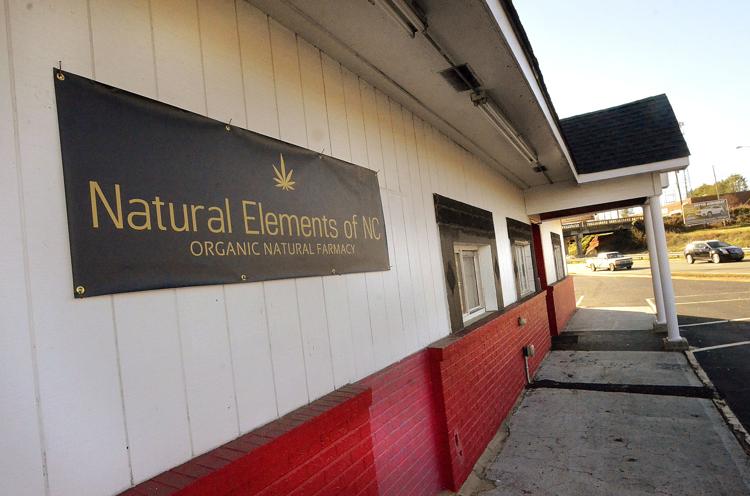 Gummies, oils, vape juice and bath bombs are just a few of the many cannabis-derived products available at Natural Elements containing 0.3 percent or less of marijuana's psychoactive "makes you high" ingredient: THC (tetrahydrocannabinol).
"My number one question I get is, 'does it get you high?'," said co-owner and Caldwell County native Janey Porter.
The short and simple answer is no.
The organic farmacy is located at the former State Farm agency on U.S. 321 SW in Hickory, with a Lenoir location at 1605 Harper Ave. coming in February.
Porter said Natural Elements offers its own line of oils and ointments free of pesticides and produced entirely in North Carolina.
"We want to help the farming community out as much as we possibly can by using locally-sourced products," she said.
All products sold in the store are sourced from N.C. companies except the CBD terpenes oil produced by Green Roads, which is a company that works out of Florida and Colorado.
"We could not find those products in North Carolina, so we had to outsource from Green Roads," Porter said.
Not only do owners Janey and James Porter want to eventually obtain products solely from North Carolina, but they also want to provide a family friendly environment to their customers.
Their 10-year-old daughter, Deanna, suffers from autism, social anxiety, kidney failure and joint pain. She used to take over 15 medications daily.
Janey Porter researched and found that many of Deanna's medications had negative side effects on her kidneys and liver.
"We started looking for natural ways to help with her inflammation and joint pain. We started her on some [CBD oil] drops and she is down to five medicines a day," Janey Porter said.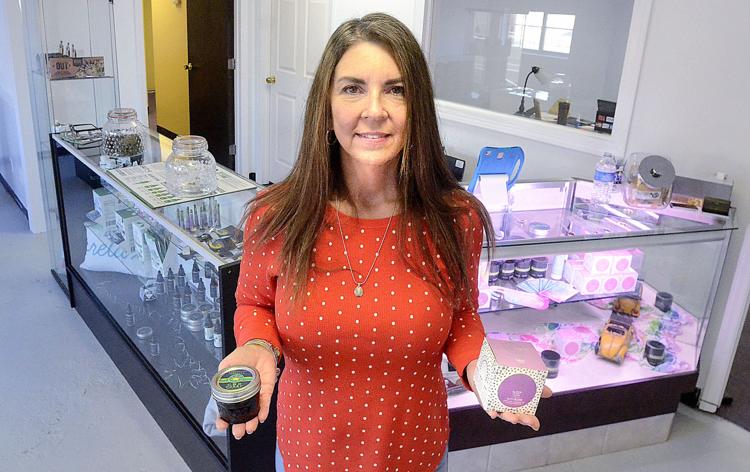 Although using CBD has been helpful for Deanna, purchasing CBD hasn't been a friendly experience or appropriate setting for the Porters.
"You had to go in these buildings with tinted windows that sold all these other products that I didn't want my child to see, like bongs," Janey Porter said.  A bong is an apparatus used for smoking tobacco or marijuana.
"We're bringing some other things in before the grand opening for what we call 'D's Room,' and it's going to be a play area for children that come in with their parents," she said. "They can watch television and play with toys."
Janey Porter said she suffers from lupus and started using CBD eight months ago to relieve pain.
"I take no pain medicine whatsoever," she said.
She says the CBD business venture has been received well by family and friends.
"I think once people get past that whole 'it's going to get you high' or 'I'll fail a drug test' type of thing, they will see that it offers tremendous health benefits," she said.
Prices of Natural Elements' products range from $10 to $100, which includes unrolled and pre-rolled smokable flower, oil (also for pets), bath bombs and salts, honey, gummies, lollipops, vape juice and pens, ointment and more.
Natural Elements will host a grand opening on Jan. 19 at 10 a.m.
Janey Porter said the store will have a ribbon cutting with Mayor Hank Guess and the Catawba County Chamber of Commerce toward the end of the month.
https://i1.wp.com/elocure.com/wp-content/uploads/2019/01/5c3a26c26f130.image.jpg?fit=1045%2C630
630
1045
Steve
https://elocure.com/wp-content/uploads/2018/01/cbd-oil-Cannabinoid-buy.png
Steve
2019-01-13 15:47:00
2019-01-13 15:47:00
Two CBD stores are opening in area, here is what you should know | News