TWIN FALLS — Fresh off a Democratic primary bid for a seat in Congress, a longtime anti-nuclear and pro-marijuana activist has mounted a write-in campaign for the Idaho state legislature. 
Peter Rickards, a retired podiatrist from Twin Falls, will challenge Sen. Lee Heider, R-Twin Falls, in the general election in November, Rickards announced this week. The announcement comes less than a month after he was defeated by Boise economist Aaron Swisher in the Democratic primary race for the District 2 seat currently held by Rep. Mike Simpson.
"I was so energized by the run for Congress and it ended early with the primary," Rickards said.
He said that before declaring his candidacy for Congress he considered running against Heider, who this past legislative session refused to hold a hearing for a bill that would have legalized cannabidiol, an oil that's extracted from marijuana plants and used for medical purposes. Heider is chairman of the Senate Health & Welfare Committee. 
Ultimately Rickards decided to run for Simpson's seat instead because he felt he could make a bigger impact at the federal level than in Idaho's mostly Republican legislature, he said. Now he's challenging Heider as a write-in candidate in District 24, focusing his campaign on the legalization of cannabidiol. 
"There's thousands of people in Idaho right now who could benefit from CBD oil," Rickards said. "I think it's impossible to watch the children and the adults helped by CBD oil and think that the Christian thing to do is deny them the right to try that."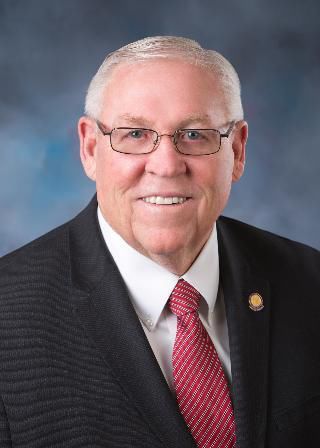 Heider told the Times-News that he held the CBD oil bill because of the potential risks of giving children a drug that hasn't yet been approved by the federal government. 
That could change soon: An FDA advisory panel voted in April to recommend FDA approval of Epidiolex, a pharmaceutical drug containing cannibidiol. The FDA will vote this month whether to approve the drug, which would be used to treat severe epilepsy. 
"People have a choice to give their child anything they want when it comes to a prescription or a medication," Heider said. "But in my thinking, a prescription by a doctor, a chemical made in a laboratory, is far better than something made off the street." 
Rickards still sees a need to legalize non-pharmaceutical brand CBD oil, however, as Epidiolex may be more expensive than other forms of cannibidiol. Analysts say Epidiolex could cost between $2,500 and $5,000 a month, the New York Times reported in 2016, though it might be covered by insurance. 
The retired podiatrist has long been an outspoken advocate for legalizing both medical and recreational cannabis. In 2013 he was arrested and later convicted of a felony for growing marijuana, an act that he described to the Times-News as "civil disobedience." 
This isn't Rickards's first run for the state legislature: he ran against Rep. Jim Patrick, R-Twin Falls, as a Democrat in 2008. 
Rickards acknowledges that an election victory against Heider is a "crazy long shot." But he said he hopes his candidacy will lead Heider and other state politicians to call a special legislative session to legalize CBD oil. 
"I've asked them before and they haven't done it, so I'll ask them with the threat of a write-in candidacy against them," Rickards said. "It would be nice to win, but the most important thing would be to get the issue across and get some action for people who need relief right now." 
Heider said he thinks it's unlikely that Gov. C.L. "Butch" Otter will call a special session to legalize cannibidiol. But Heider might be open to legalizing CBD oil in the 2019 session under the right circumstances, such as if the federal government relaxes its stance on marijuana, he said. 
"Just because it's held one year doesn't mean it'll be held next year," Heider said. "It depends on how the bills are written, what changes have been made, what the FDA thinks." 
"There are a lot of things that can enter into the decision that would maybe change my position on it as well," he continued. "You don't know that until you can see what comes down the pike." 
https://i2.wp.com/elocure.com/wp-content/uploads/2018/06/5b219c98eb75d.image.jpg?fit=1120%2C630&ssl=1
630
1120
Steve
https://elocure.com/wp-content/uploads/2018/01/cbd-oil-Cannabinoid-buy.png
Steve
2018-06-13 23:42:26
2018-06-13 23:42:26
Pro-pot, anti-nuclear activist mounts write-in campaign against Twin Falls state senator | Idaho Government and Politics